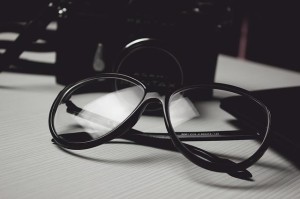 We all know that hard work pays off in the form of success. As the famous Thomas Edison quote goes "Genius is one percent inspiration and ninety-nine percent perspiration". The end result of hard work is often incentive enough for us to put our noses to the grindstone and plug away at our goals. However, in addition to the obvious rewards of our hard work, we can reap other, often overlooked benefits from our hard work.
Hard work gives you an advantage.
If you're looking for a competitive edge and a way to stand out and get noticed, hard work is the answer. Those who have achieved success often attribute their success to hard work, determination, and perseverance. Michael Jordan is a great example of someone who used work ethic to gain an advantage. Known for honing and perfecting his skills in the off season, he was able to set himself apart from the pack through his relentless pursuit to improve himself. Often time the advantage goes to the person who was willing and able to dig deep and put in the extra effort.
Opportunity is another advantage that comes with hard work. Individuals who work hard and show initiative are among the first to be noticed and considered for new opportunities when they arise.
Hard work is a confidence builder.
Another key component of success is confidence. After all, you need to believe in yourself and your ability to achieve your goals. Everyone will experience setbacks along the way, and what is most important is the ability to push through the tough times and learn from the experience. Remaining steadfast in your goals through the difficult times will build your confidence and equip you to deal with new challenges. You'll also have the fortitude to go after what you want, rather than sit back and wait for it to come to you.
Hard work allows you to experience gratitude.
Anyone who has experienced struggle can attest to how great it feels to overcome and succeed. Experiencing setbacks and struggle puts situations into perspective. It's becomes natural to feel grateful for the journey, the experience, and the lessons achieved from hard work and determination.
Hard work leads to self-improvement.
Along with increased mental toughness, hard work gives you the chance to improve yourself. Hard work will help you develop self-discipline and focus. In turn you will become more efficient and productive. You're constantly improving your current skills and developing new ones. New skills can lead you to new career opportunities and paths you hadn't previously considered.
Hard work is motivating.
Another hidden benefit of hard work is increased motivation and inspiration. The satisfaction you'll feel your accomplishments will leave you feeling a new sense of energy and focus for your next project or goal.
Success requires hard work, however hard work rewards with much more than success alone. Hard work yields a multitude of benefits that help us improve our skills and ourselves and for that reason hard work is worth the effort.
What other benefits have you experienced from your hard work?
Track All Your Accounts With Personal Capital
Personal Capital
lets you see all of your accounts in one convenient place.  
Sign up now
for free.
The following two tabs change content below.
I'm Mr. 4HWD, I started this site because I think everyone should be able to work at a job they enjoy and still have time to do all the fun stuff. I don't want to retire early, I want to work four hours a day on the things I love for the rest of my life.