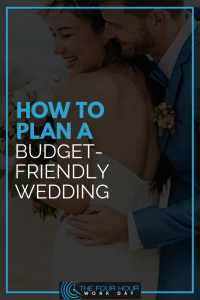 Most little girls often dream of a grand, fairytale wedding.
Lovely flowers, enormous chandeliers, flashing lights, luxurious dinner, numerous guests, classical and jazz music, long and white princess-like wedding gown, and 10-feet tall wedding cake.
There's nothing wrong with that. But as we grow older, we slowly realize a grand wedding isn't everyone. And there's nothing wrong with that, either!
But you can still achieve a dream-like wedding without hurting your budget. Sounds too good to be true? If you can put in a little creativity and resourcefulness, yes it is possible!
So how do you plan a beautiful wedding that you'll remember for a lifetime? Here are some tips.