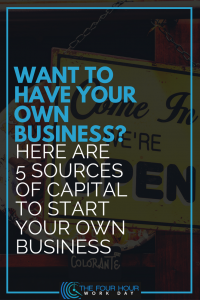 You are passionate, creative, and hardworking. You have the skills, the perfect business idea, the passion. But one thing is missing — you don't capital to fund your business!
Don't let your idea go to waste. Who knows? Your business might be the next big thing!
Looking for money to start a business can be a struggle. This is often one of the reasons potential entrepreneurs give up. But you will not be like them.
Here are 5 tips that will help you raise a capital so that you can finally start your own business. [Read more…]