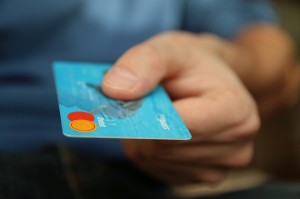 New EU regulations that capped fees charged by payment companies means consumers are no longer able to enjoy generous rewards on their credit card transactions, like cashbacks  and point incentives.
Last December, the European Commission introduced the Interchange Fee Regulation (IFR) which pegged merchant fees paid by retailers to their banks for transaction to process card transactions at 0.3pc for credit cards and 0.2pc for debit cards.
Prior to the new regulations, charges were centrally fixed by card schemes such as MasterCard and Visa, which had set an average rate of  of 0.8pc per credit card transaction (which could go up to 1.5pc) and 9p for debit cards for retailers as at December.
The ruling significantly reduces the fees banks received when consumers use their credit cards, thereby impacting on their overall revenue. As a result of the IFR rules, UK banks will see a dip of £750m in their annual earnings from card transactions, according to statistics from the UK Cards Association.
Banks have now been forced to cut back on their reward schemes to cover the loss in revenue resulting from the new changes in the credit card industry. While some banks slashed their reward schemes, a others withdrew all of their reward cards, explaining that it was 'no longer sustainable. '
Rather than cancel or reduce its cashback, some providers chose to increase their annual credit card fees to strategically spread the cost in revenue drop owing to the new EU regulation.
The European Commission had introduced the new credit card rules in the hope it will ultimately benefit retailers and consumers.
The Commission spokesman, Yizhou Ren argued said that since retailers factor in credit and debit card charges in the cost of their goods and services, the savings from the new reduced rates will equally be passed, shoppers will enjoy lower costs. Ms Ren added that it may be some time before the impact in retail pricing is seen.
But Richard Koch, head of policy at The UK Cards Association, warned that rather than the anticipated benefits by the European Commission, the new IFR rules may be counterproductive for consumers and cost them more. He said the cost may easily outweigh expected benefits.
"We expect to see more providers readjusting their products to try and recover the lost income.  As well as the withdrawal or reduction of reward schemes, it's likely that more banks will introduce more credit cards with annual fees and some may also increase the APR.
"There is a chance that lower interchange fees may result in consumers paying less for their shopping but it is minimal. A £25 basket will only be reduced by 5p if the retailer passes the saving on," he pointed out.
Get E-mail Updates

If you're interested in receiving
weekly updates
when we publish new articles,
please sign up here
.  You can unsubscribe at any time.  No SPAM, we promise 🙂
The following two tabs change content below.
I'm Mr. 4HWD, I started this site because I think everyone should be able to work at a job they enjoy and still have time to do all the fun stuff. I don't want to retire early, I want to work four hours a day on the things I love for the rest of my life.